Make sure the quality and suitability of the metalphoto,
order a free product sample!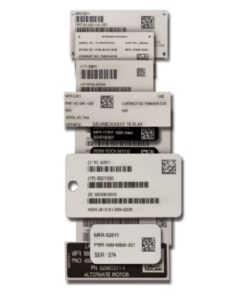 Metallfoto OÜ, since 2007, is the only official company, dealing with producing metalphotos in
Estonia. Metalphoto plates are produced by the Horizons Imaging Systems Group in the USA, the
official dealer is Markit Inc., through which the plates reach Estonia.
Metallfoto OÜ is Markit Inc. official partner in Estonia


The metalphoto technology was developed in the 1950s, in the United States of America. A patented method is concerned, in which a light sensitive anodised aluminium plate is displayed through a photo negative.

Everything that can be photographed, can also be transferred to metalphoto plates – starting with drawings to texts and photos. A metalphoto allows for the reproduction of details, with ultra precision, in high resolution.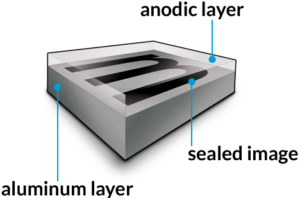 The image of the metalphoto is protected against sunlight, wear, humidity, effects of chemicals, corrosion and extreme temperatures. 
The advantages of the product over other technologies (engraving, taping, etching, printing, painting etc.), are that the image is not located on the metal layer, but in the pores of aluminium, under a glass clear eloxal layer.
We are so confident in our quality that we give the products of metalphoto a decades-long guarantee.
The metalphoto has been recognised as the best technology for the production of different signs and
bulletin boards, by numerous leading industrial companies, military and government institutions, as
well as design offices, throughout the world. Metalphoto products are additionally used as memorials, on means of transport (incl. airplanes, ships).